Spend a moment, a day at an Atypio hotel and discover a unique experience to recharge your batteries, work, have fun or relax... 
Wake up in the Mercure Cannes Mandelieu hotel, in a Provençal-style room 100%, with quality bedding and a cosy duvet, cable/satellite TV with Canal+ and Canalsat TV bouquet, beIN sports TV bouquet and bathed in the brightness and mildness of the Mediterranean climate. And all of this in a guaranteed good mood!
A special moment at the MGallery Fontainebleau - L'Aigle Noir Hôtel, which pays particular attention to the products it serves. Discover or rediscover this incredible buffet breakfast in our spacious and luminous room... 10/10 for the pleasure of your taste buds and the setting that transports you back in time to the history of France.
What a pleasure it is to work in natural daylight in a flexible, spacious environment with an evolving gourmet break.
Welcome to the Media Lounge at the Best Western Plus L'Orée Paris Sud.
Our hotels with Media/Ciné Lounge Mercure St Germain en Laye, Mercure Grenoble Alpotel, A l'Epicerie Chartres.
After a pleasant, restful night, take advantage of our wellness areas. Mercure Omaha Beach, Castel Maintenon offer the services of a spa. Mercure Tours Sud offers you its Centre Fitness by Mercure.
Several of our addresses also have swimming pools and relaxation areas.
Welcome to the Mercure Chantilly's "A l'Epicerie" restaurant! Enjoy lunch indoors under the glass roof with its winter garden atmosphere, for gourmet pleasures and a gentle pace of life; or outside, on the terrace or at the poolside bar, for the pleasure of feeling like you're on holiday in the sunshine, in the heart of nature.
Whatever your desire, whatever the season, the brigade will satisfy your taste buds.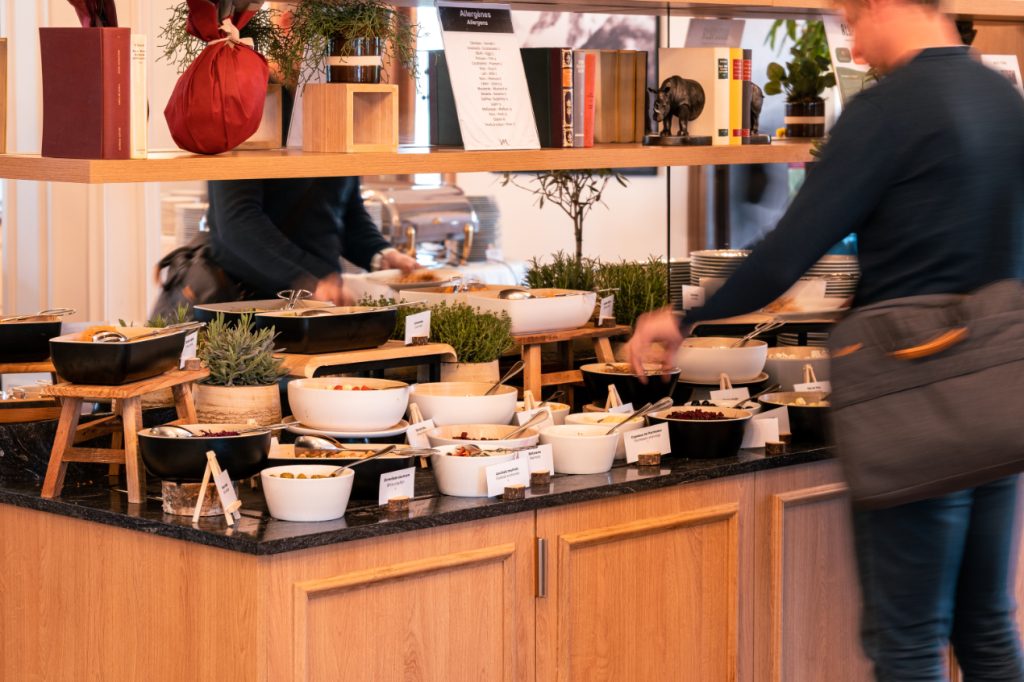 If you want to combine relaxation with culture and wellbeing, you'll love some of our addresses.
Mercure Paris Ouest St Germain en Laye, for example. What a pleasure to relax, discover and enjoy a range of activities close to Paris, in the beautiful département of Yvelines.
Our hotels located in renowned historic towns: Mercure Chantilly, MGallery Fontainebleau, Mercure Omaha Beach
To extend your corporate event in a fun and relaxed way, there are several options available to you, in our various 2, 3 and 4-star establishments.
For an eco-responsible moment, discover our new offers in one of our urban farms.
Our first addresses from 2023: Mercure Chantilly, Mercure St Germain en Laye
Aquagym ? Bachata ? Yoga ? To sign up for one of our fitness classes or private coaching sessions, head to Mercure Tours Sud.
If you're more into golf, you'll love our neighbouring courses at Mercure Chantilly, Mercure Omaha Beach and Mercure Toulouse Seilh.
Electric bikes are a pleasure almost all year round at Mercure Chantilly.
And for a fitness routine, many of our addresses invite you to visit their fitness rooms: Mercure Rouen Champ de Mars, Mercure Paris Ouest St Germain en Laye, Mercure Chantilly, ...
After a day's work or sightseeing in Essonne, why not take advantage of the warm atmosphere of our large Best Western Plus l'Orée Paris Sud library for a drink or simply to browse through some books. 
Our hotels with Library 2.00 : Best Western Plus l'Orée Paris Sud, Mercure St Germain en Laye (pictured), Mercure Chantilly, Mercure Grenoble Alpotel
Looking to unwind after a busy day at school?
It couldn't be easier: enjoy our open, comfortable living spaces with piano bars, pool bar, terraces, billiards, table tennis, indoor/outdoor children's play areas, indoor and outdoor swimming pools, etc.
There is no shortage of choice.
Our "A l'Epicerie" boutique tables (and urban farms) place great importance on the quality of the products cooked and the partnerships forged with renowned artisans.
Our executive chef Serhii Bozhok and our Michelin-starred chef ambassador Julien Allano won't disagree.
All year round, you'll have the pleasure of savouring delicious Maison Tourrette artisan cheeses from the 4 corners of France, matured in our bell jar, the largest in the world according to the Guinness Book 1989.
Platters of 9 to 15 pieces, Raclette, Fondue, Mont d'or, aperitif platter, on the spot, to take away, delivered, the choice is yours!
Ibis Styles Marseille Saint Charles, in the mood for a little chromecast break? With or without a blanket? And then a good night's sleep to enjoy Marseille and its surroundings.
Mercure Grenoble Alpotel, you can simply sit back and browse through a magazine and its messages.
What could be more pleasurable than taking time for yourself, time to admire a sunset? and then enjoy a soothing, comfortable night's sleep.